When you're looking for medical travel abroad, you might need a medical travel expertise to support you. Our team will serve you.
They are also known as medical traveler facilitators.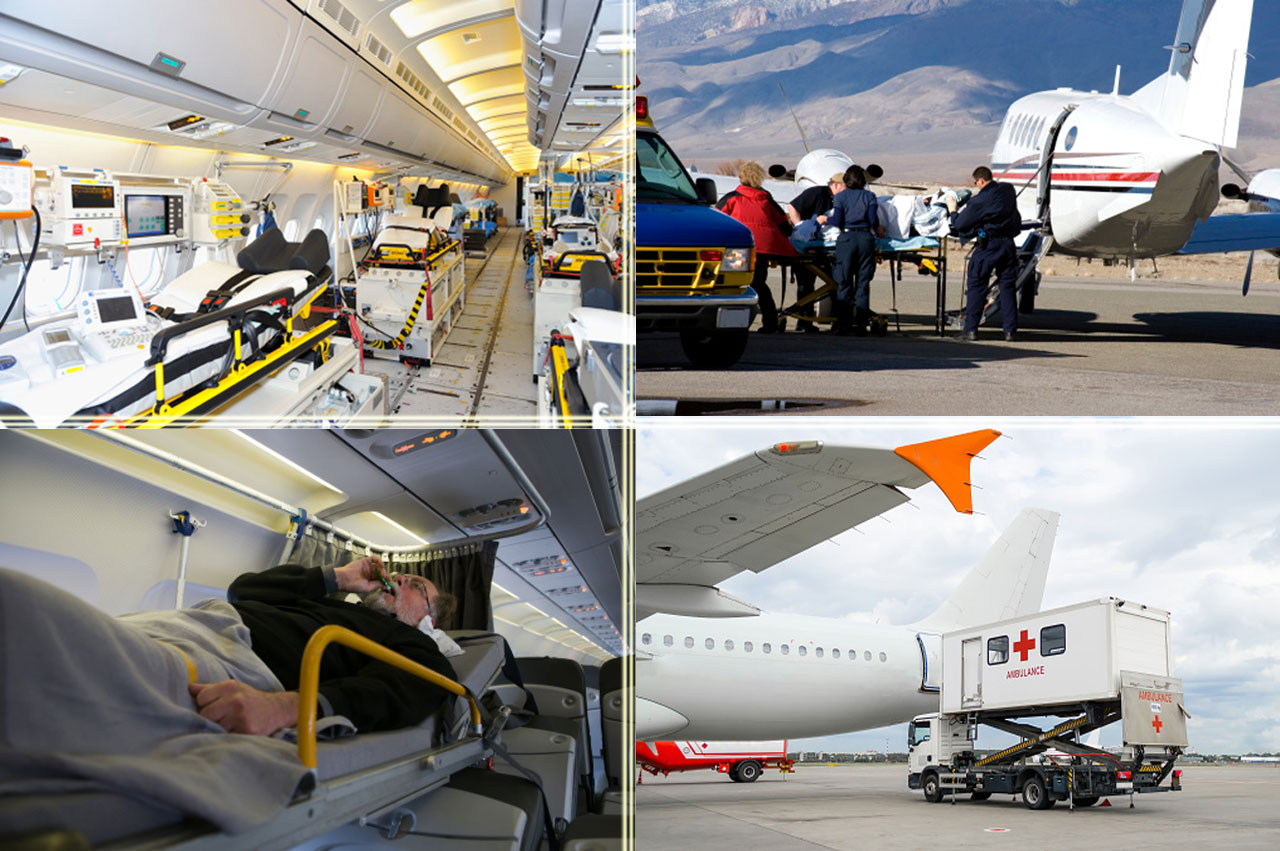 We'll check out the best available global healthcare and provide assistance throughout the medical journey. Our service helps arrange your air tickets, visas, transportation, lodging, and even food and leisure. This means you don't have to worry about anything and you can concentrate on getting treated and recovering. Patients must still conduct due diligence and check hospitals and doctors before making a commitment. This will ensure that the person knows what field he or she is entering.
Emergency Air Ambulance Service to Germany, UK and Switzerland / Air Emergency Flights to Germany, UK and Switzerland
Air Ambulance Service to Germany, UK and Switzerland is unrestricted and fast. We deliver a fast and reliable flight ambulance or emergency air ambulance flight from any country to Germany UK and Switzerland, or from Germany UK and Switzerland back to your home country.
Profit from our price comparisons with more than 210 qualified medical crew from 40 different aircraft providers. As a specialist in patient management and transition programs we will deliver extensive service packages. We provide a bedside with services ranging from a qualified medical team to dedicated flight assistance. The ambulance car must pick up a patient at the original hospital and deliver the patient to the receiving hospital in UK or Switzerland and Germany. However, we also provide air ambulance service from Germany to the patient's home country. The aircrafts are completely equipped with the latest medical equipment to ensure a patient's medical flight is monitored. Such aircrafts are fully fitted with state-of-the-art medical equipment and are staffed with highly trained medical professionals,
Some examples you might in need for air ambulance flights or our service:
All around the world to Germany, UK and Switzerland.
ACCIDENT-BRAIN INJURY: Injured patients who require Medevac flight following traffic collisions and brain injury
STROKE: Patients after brain stroke who require trained follow-up at the stroke unit
CANCER: Outpatient care at advanced cancer centers provided by our air ambulance service
HEART ATTACK: Patients in specialist cardiac hospitals requiring quick emergency treatment
ORGAN TRANSPLANTATION: Organ transplant patients in need of urgent medical treatment via air ambulance flights to Germany, UK and Switzerland or some other pre-arranged destinations.
NON-EMERGENCY AIR AMBULANCE: Patients who are not being admitted on a normal flight due to health conditions.
REPATRIATION AMBULANCE Travel: All over the world to Germany UK and Switzerland, do not hesitate to contact us to get a quote for your travel to Germany or anywhere in the world. We have over 40 flight operators and more than 210 qualified medical staff in our network.